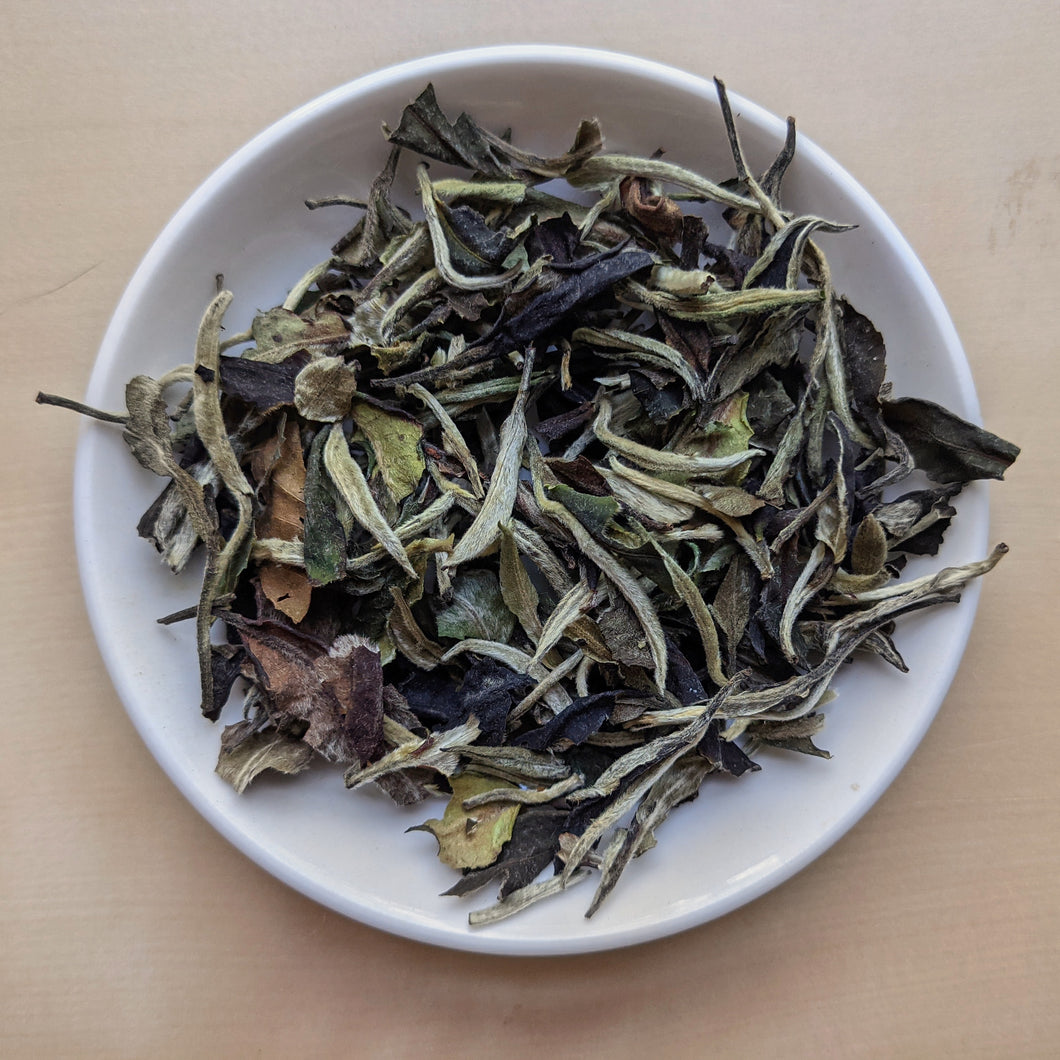 "Serious Moonlight" Certified Organic Yunnan White Tea
Regular price $12.00 Sale
A beautiful organic white tea grown in the Simao region of Yunnan in a high-altitude garden (1260 meters asl). 
This is similar to our Organic Fuding White Peony in many respects, but with a couple key differences: The mouthfeel here is a bit thicker, and the taste is more on the vegetal side and a bit less hay-like. In addition, it's possible to get a couple more steeps out of it per brewed amount, especially when brewed gongfu style. This tea is made from the Chang Ye Bai Hao varietal vs the Da Bai varietal used for Fuding whites, which accounts for some of the differences, and the difference in climate and soil types between the two regions account for the rest.
In general, a very nice high quality white tea that will please fans of Fuding whites and white teas in general!
We recommend brewing this at around 185-195f. Spring 2022 harvest.