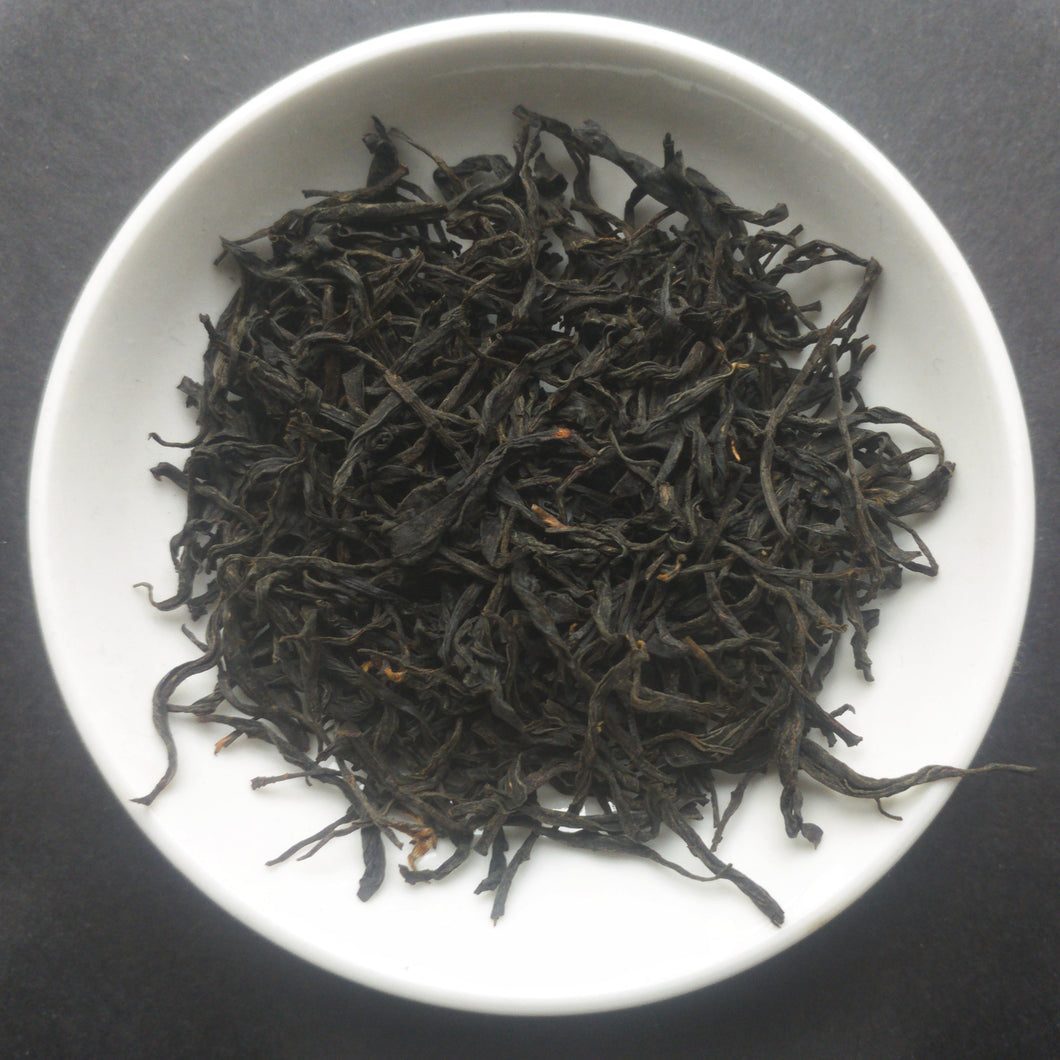 Premium Unsmoked Lapsang Souchong (Xheng Shan Xiao Zhong)
Regular price $11.00 Sale
One of the earliest, if not the actual earliest black teas known, Xheng Shan Xiao Zhong, or Lapsang Souchong is a black tea made from a small-leafed varietal grown in the Wuyi mountains of Fujian Province. The more well-known version of Lapsang Souchong is typically smoked over pine branches, giving it a distinct and sometimes overpowering smoky taste.
Our Premium Unsmoked Lapsang Souchong is not smoked, however, and as such has a honey-like sweetness over a lightly malty, floral, and tannic base. An excellent and highly drinkable black tea, it has a remarkably satisfying body and slightly cooling aftertaste.
This tea is highly infusible and will last for several steeps. We recommend starting with a lower temperature, like 195f, and using short steeps, then slightly increasing water temperature and the steeping time in successive infusions.
Harvested in late April 2022