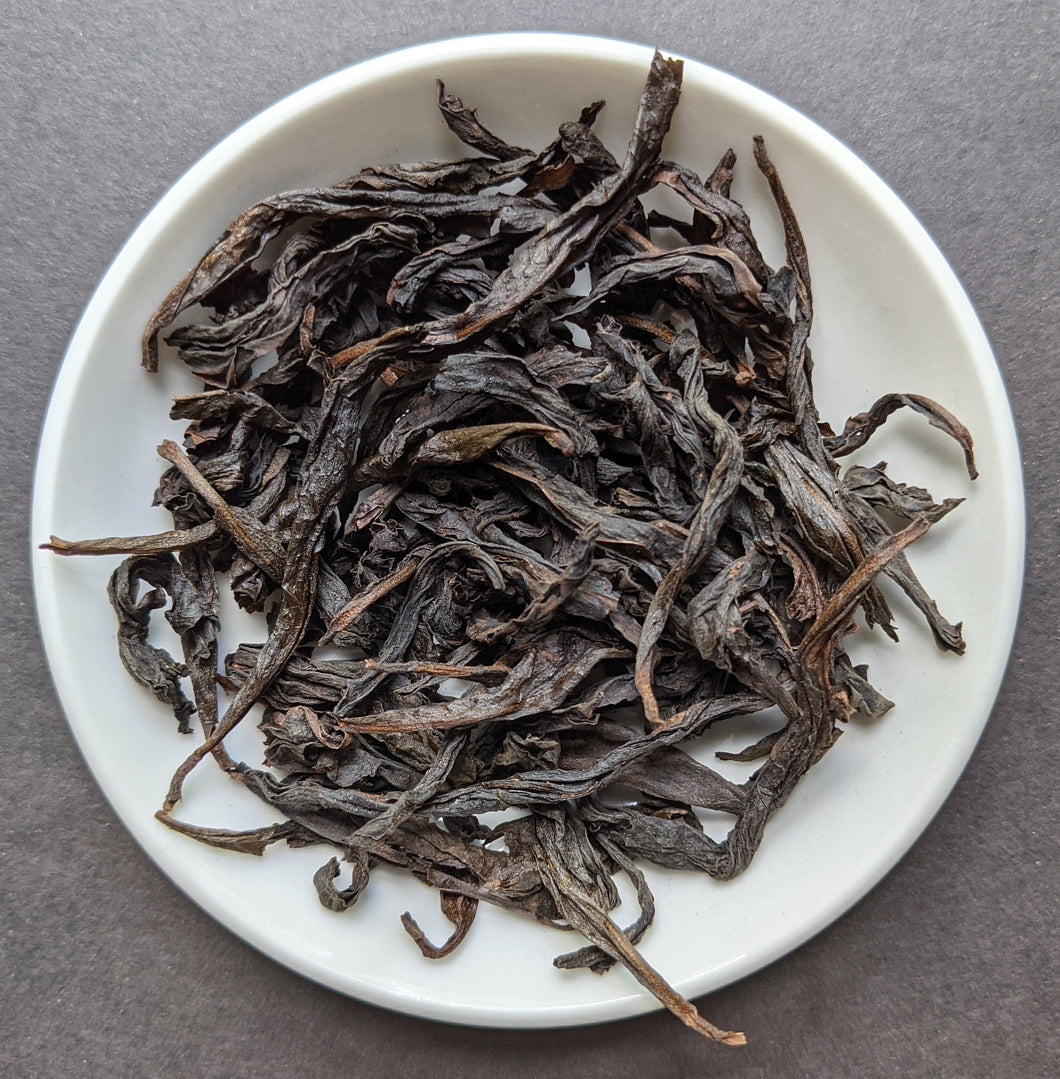 Premium Organic Lao Cong Shui Xian
Regular price $12.00 Sale
Pretty much the bees' knees as far as Wuyi oolongs go. 
This tea is just amazing. It's from large, older bushes/trees grown organically in the Wuyi mountains, and has a fairly simple flavor profile- roasted and sweet. 
However, the sheer potency of flavor and the lasting hui gan make this one a real winner. 
It's recommended to brew this one at temperatures up to boiling- 200-212f, and one can get many steeps out of it. After an initial hot rinse, the first steep or two will taste more strongly of charcoal which will fade a bit into sweetness as the steeps progress. 
An excellent candidate for gongfu style or Western style brewing, this one can take whatever you throw at it.
May 2021 Harvest