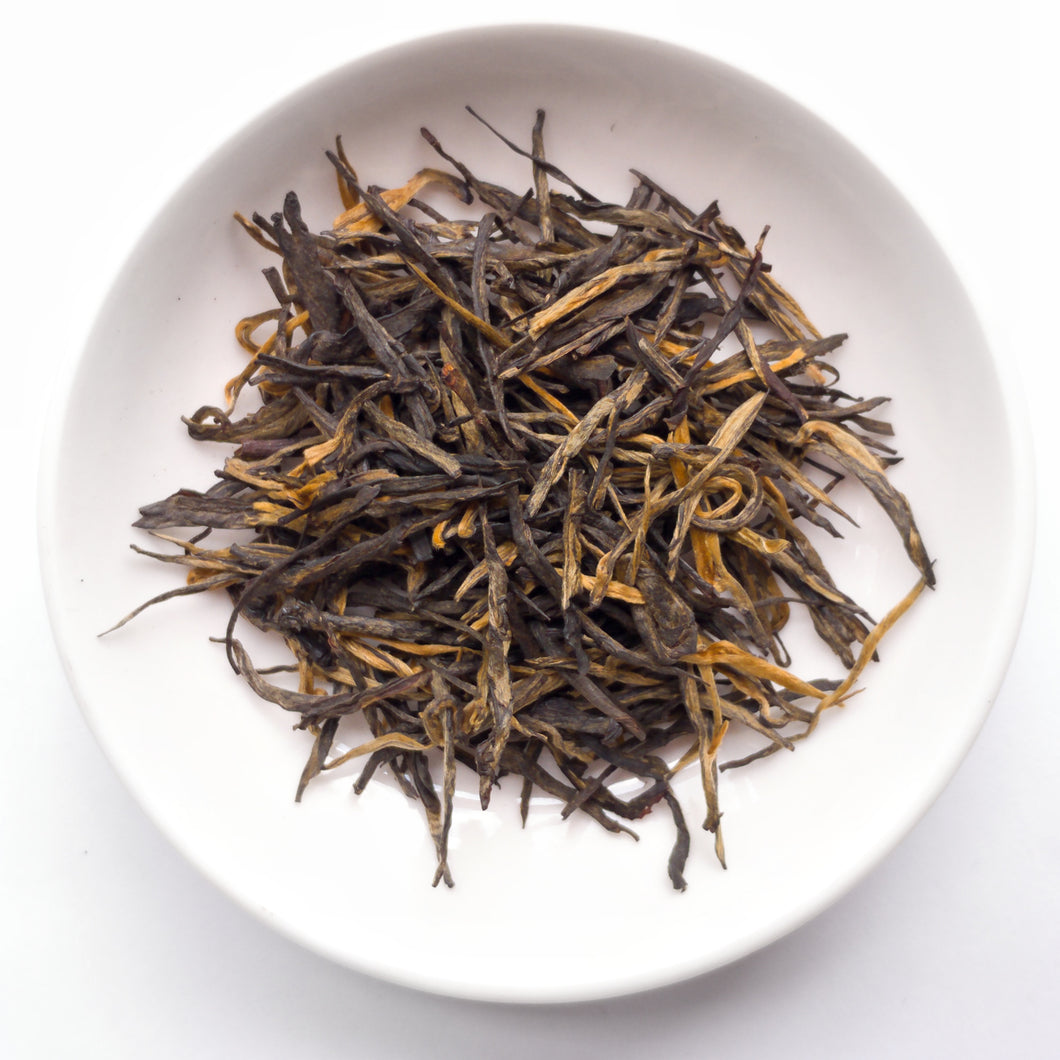 Classic 58 Dian Hong Black Tea
A well-rounded, multi-layered, exceedingly tasty black tea made from older tea bushes from a small-batch producer and processed in Yunnan's classic Dian Hong style.
Malty, fruity, and cocoa notes with a very slight astringency prevail in this tea, so named because the style was first perfected in 1958 by the Feng Qing tea factory, for which it won first prize at the prestigious London Tea Expo. 
Our Classic 58 tea does well when prepared Gongfu style or Western style. It's forgiving of longer steeps, and is best brewed at around 190-200f.
Harvested Spring 2021