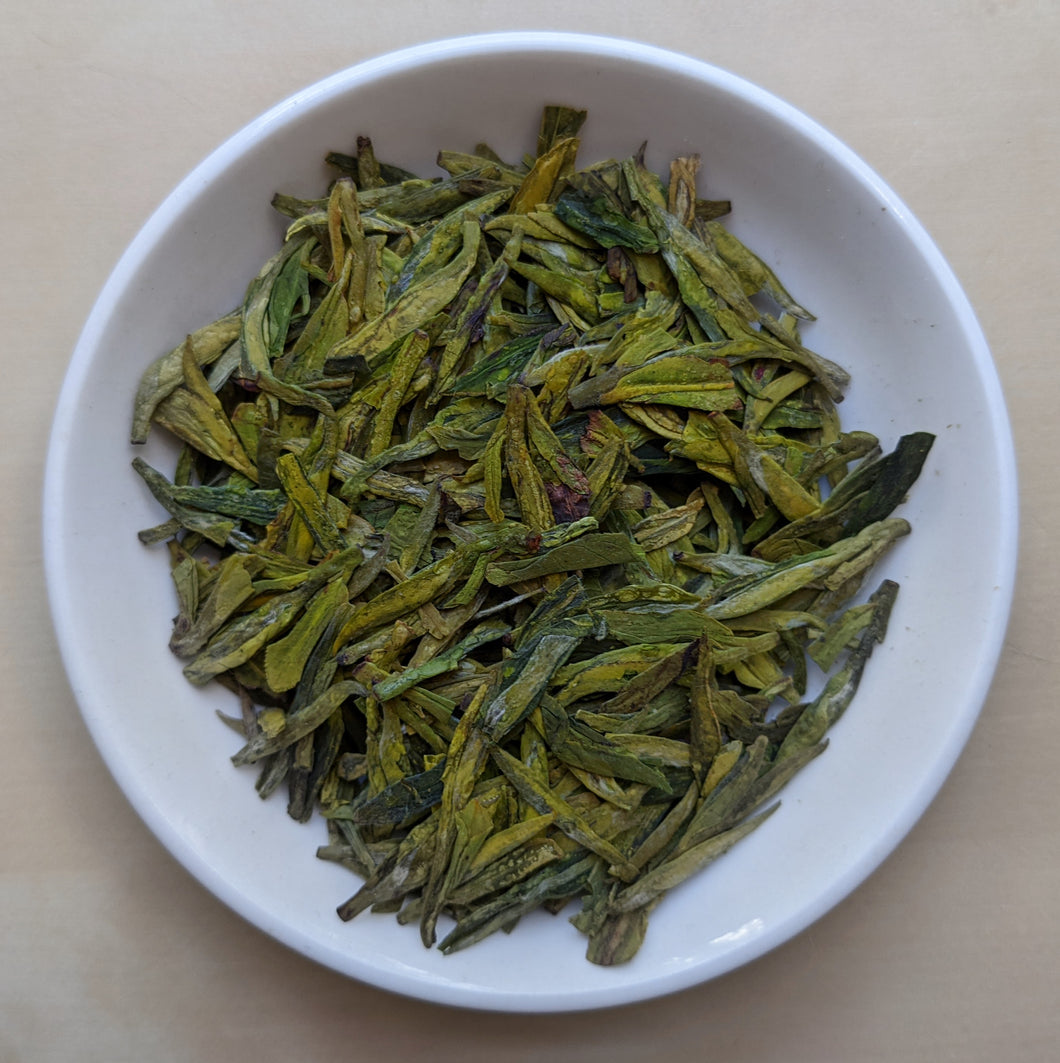 Organic Long Jing Dragonwell Green Tea
Regular price $8.00 $9.00 Sale
New to Sparrowtail in 2022, here's an organically grown version of the beloved Long Jing Dragonwell Green Tea, harvested in Spring 2023 before the annual Qingming rains in the vicinity of Hangzhou, China.
It has the same delicious flavor one would expect from a well-cared-for Long Jing tea, with vegetal and umami taste with subtle roasted chestnut undertones.
We recommend brewing this tea at the lower end of the 170-180f temperature range.