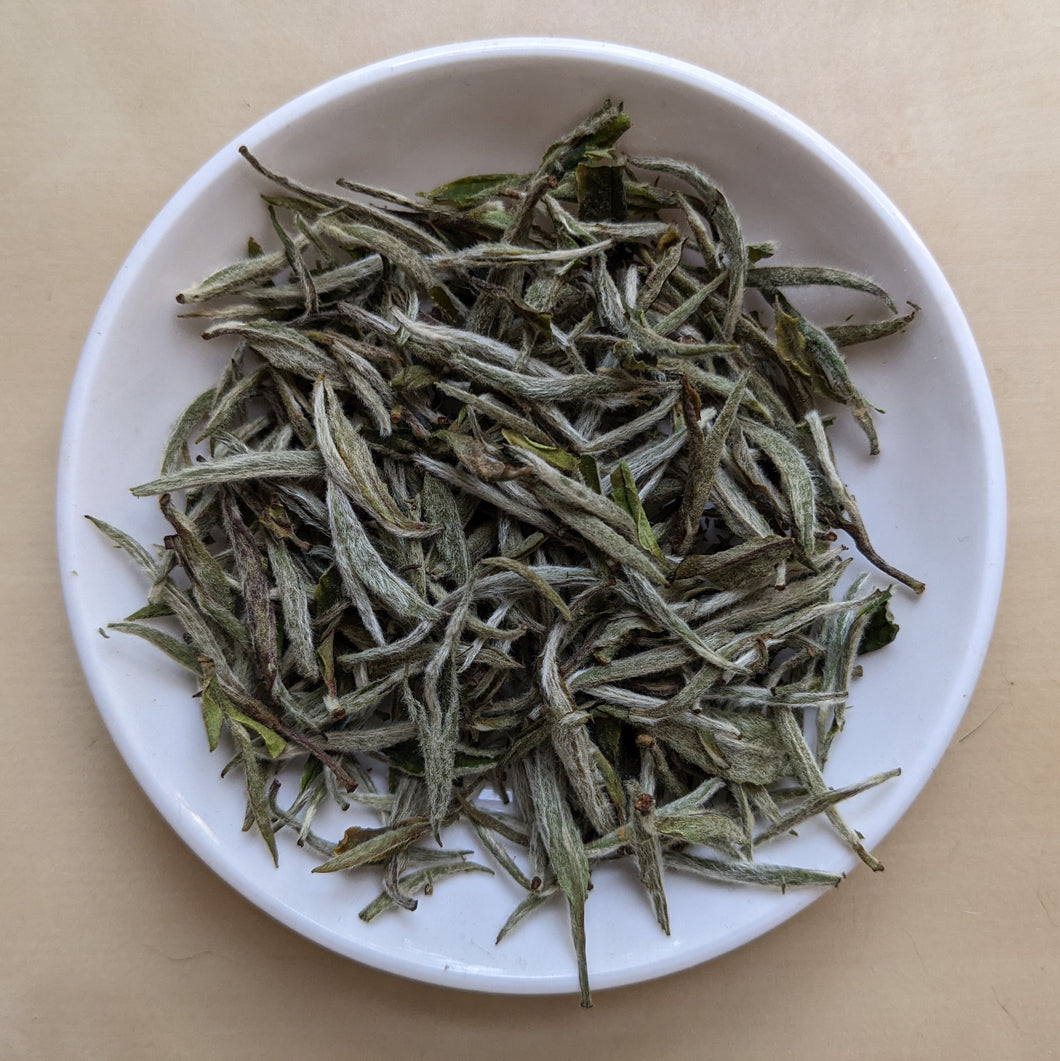 Organic Fuding Silver Needle Bai Hau Yin Zhen White Tea
Regular price $13.00 Sale
Silver Needle, or Bai Hau Yin Zhen, is among the most well-known of Chinese teas, and certainly the most prized among Chinese white teas. With Silver Needle, only the top buds of the tea plant are picked, which are covered in tiny structures resembling downy white hair.
This version, grown in the loamy soil of Fijian's Fuding region, is every bit as tasty and fragrant as other Fuding Silver Needle teas we have tried, and is grown without using chemical pesticides or fertilizers.
We recommend brewing this using 190-195f water, and it can be resteeped at least four times.
Spring 2022 harvest.