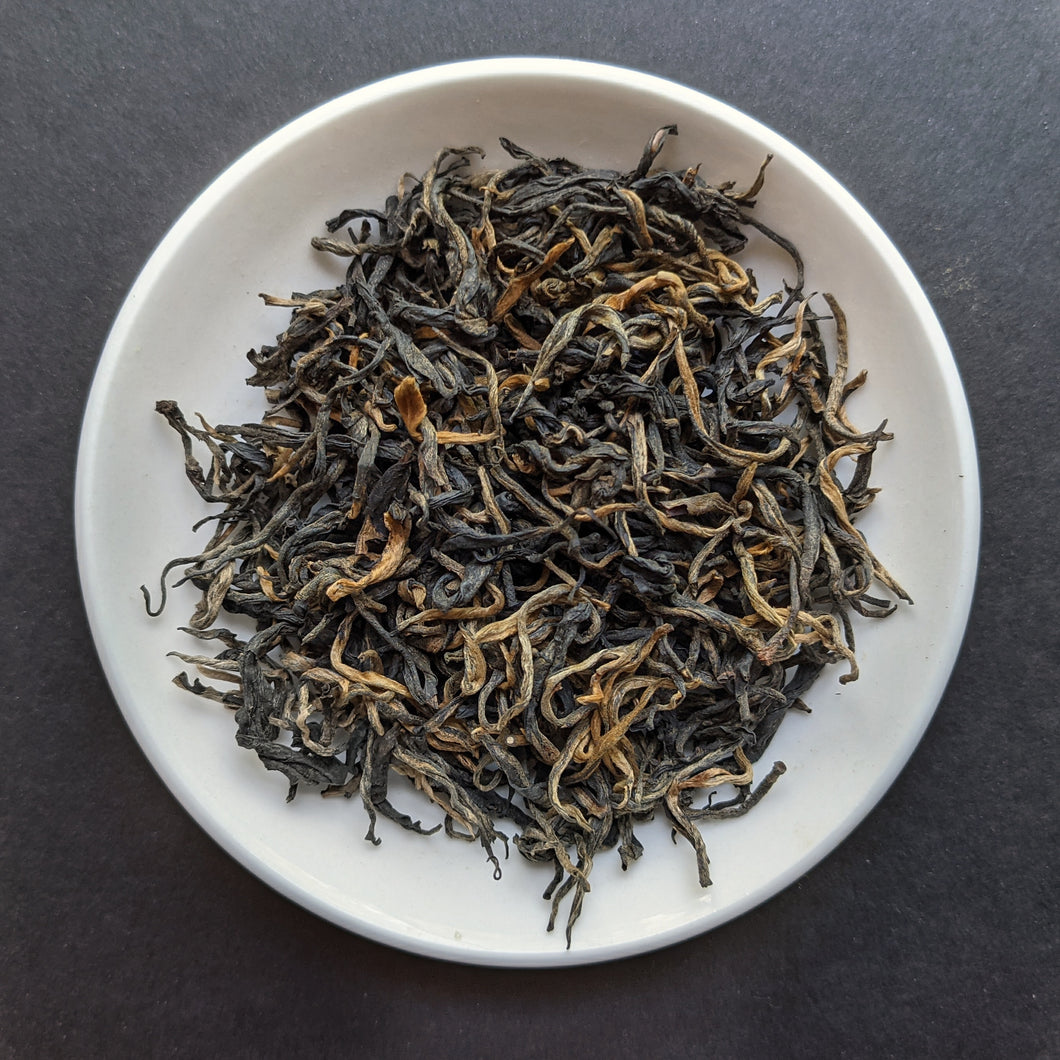 Organic Yunann Big Leaf Black Tea
Regular price $9.00 $9.00 Sale
This tea is from a high-altitude garden in Simao, Yunnan. The garden was established in the 1960s, and has been certified organic since 2012.
As for the Big Leaf in the name, it is so called because it is grown from mixed varietals of Yunnan cultivars sometimes called Camelia Sinensis var. Assamica, otherwise known as "big leaf" varietals. The finished tea doesn't look like it's comprised of very big leaves, sure, but that's because it's rather tippy and picked early in the season. 
As for the taste: It brews up a relatively thick liquor, with notes of caramel, molasses, and sweet potato. Very complex, interesting, and approachable, and will yield many infusions. Fans of our Old Tree Organic Dian Hong black tea will find a lot to like in this one. An excellent and reliable daily drinker!
Harvested in Spring 2022.